Think, Strategize, Lead, Sell, and Train Differently
Do you want:
To increase sales and profitability
To have everybody in the organization on the same page
To be clear about and execute on priorities
To create or build on a culture of  goal achievement
Increased internal and external customer loyalty
For you or your people to be more productive
Doing business today is more challenging than ever.  We can make it easier though by focusing all of your activities and those of your people around executing on priorities and goals.  It's no coincidence that people who are conscious intentional goal setters have the greatest amounts of success.  Imagine if you had an organization full of people who really understood the goals and where the organization is going!
Invest in your people and yourself now!
The economy hasn't been better than it is now in the last 5 years.  Many companies are investing money now to develop an organizational culture where everyone is focused on priorities, goal achievement, and high performance, because they know that the investment will pay for itself many times over during the next 24 to 36 months.
Partner with us and get Results that are Measurable
We help you to overcome what's been holding you back, and get you to where you want to go by creating solutions tailored to your specific situation.  It's not an "off the shelf, one size fits all" program.  Helping you achieve the results you want as quickly as possible is our goal.
How do we do this?
We begin with assessments of  you and/or your business. (Click here for a unique organizational assessment; click here for individual and team assessments)  It is only by determining the root cause of any issues that we can implement an appropriate solution.  You know what's not working.  To fix it you need to know why.
Together we collaborate to come up with the results you would like, both professionally and personally.
Then we will decide together what the appropriate tools will be to get you to where you want to be.
We help you establish clear objectives and corresponding action plans that will lead to your desired results.
We bring a positive "Can Do" attitude to every meeting.  You will be supported and encouraged in your activities every step of the way.  We add specific skills and knowledge to help you get results easier.
We create an environment where you will be accountable for your actions because you want to be.  This will make sure that you achieve what you want.
This is a proven process to develop a culture of organizational alignment where everyone is focused on common business goals and best serving your customers.  This is what will help you get past what is holding you back and achieve results you wouldn't think were possible.
We facilitate learning in fun, interactive workshop styled sessions.  We focus on creating a culture of goal achievement, positive thinking, and customer focus. You or your people then have the opportunity to immediately apply what was learned so that you see a return on investment quickly.
So what's the first step?
Just call or email the office.  We will schedule a  meeting to get to know you and learn about what is going on with you and your business.  You will have the opportunity to get a feel for us and our style.  You will take away some ideas that you can apply immediately to get better results.  This meeting will help you determine if our processes are right for you.
If you are open minded, passionate, and have a real desire to create the future you want both personally and professionally, give us a call at          (518)-664-5033 or email us ( HLitwak@ParadigmAssociates.US ) for more information.
Paradigm Associates
Howard Litwak CBC- Regional Director
15 Danforth Road
Mechanicville, NY 12118
office: 518-664-5033
cell: 518-248-3843
HLitwak@ParadigmAssociates.US
www.ParadigmAssociates.US
Find us listed on Thumbtack.com:  Change Thinking, Behavior, and Results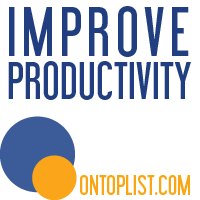 Add blog to our directory.